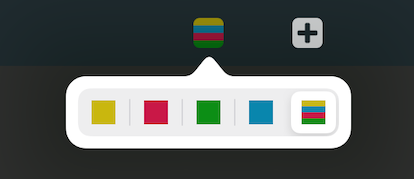 This update adds the ability to choose a color to be used for new cables and to change color of existing ones using a new button on the toolbar. You can select a color while dragging a cable or touching a port, in which case it will be applied to the currently active cable only (the color used for new cables will not change).
BUG FIXES
Fixed Meander module doesn't correctly restore its Harmony Steps parameter.
Fixed trowaSoft modules have wrong sizes.