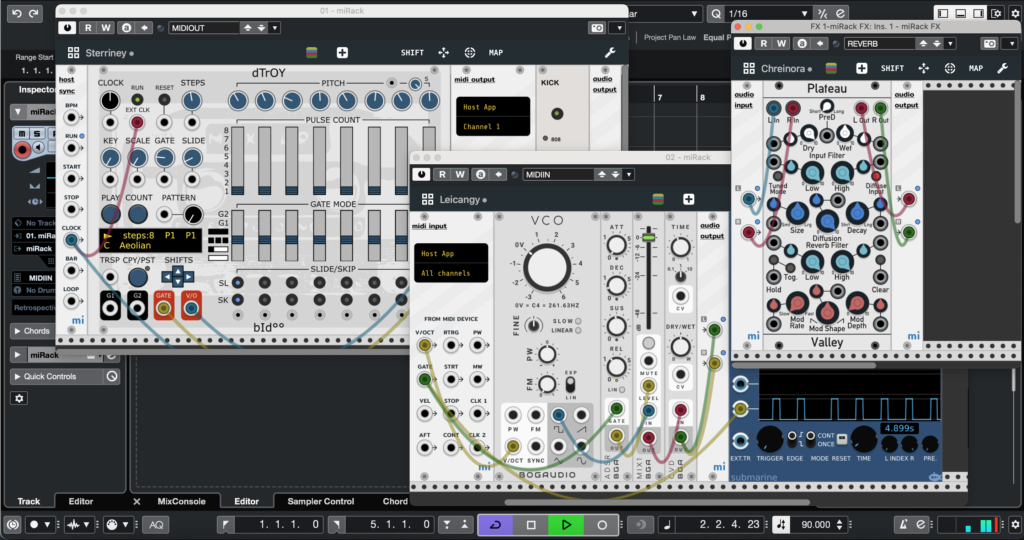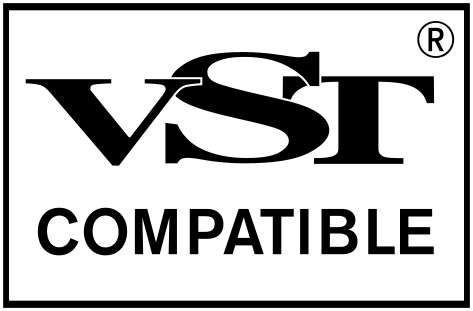 In addition to Audio Unit, miRack is available on macOS as a VST® (VST3) plugin. Apart from being available in DAWs that do not support AU plugins (like Cubase and Bitwig), it has the following differences from the AU version:
MIDI output from VST plugin is sample accurate, while macOS DAWs currently do not support MIDI output from AU plugins directly. However, output of some MIDI messages is not possible this way, for example Clock and Transport control.
Ableton Link is supported in VST but not in Audio Unit.
Plugin windows is resizable.
Ableton Link is also available inside miRack VST plugin, which together with sample accurate MIDI output adds Link synchronisation to DAWs that otherwise do not support it.
The VST plugin is currently in beta state, please report any issues and suggestions to us. Also, make sure you have the latest App Store version of miRack (at least 3.65).
Note: VST plugin does require miRack app to be installed from the Mac App Store and therefore works on macOS 10.15 Catalina or later.
VST is a trademark of Steinberg Media Technologies GmbH, registered in Europe and other countries.