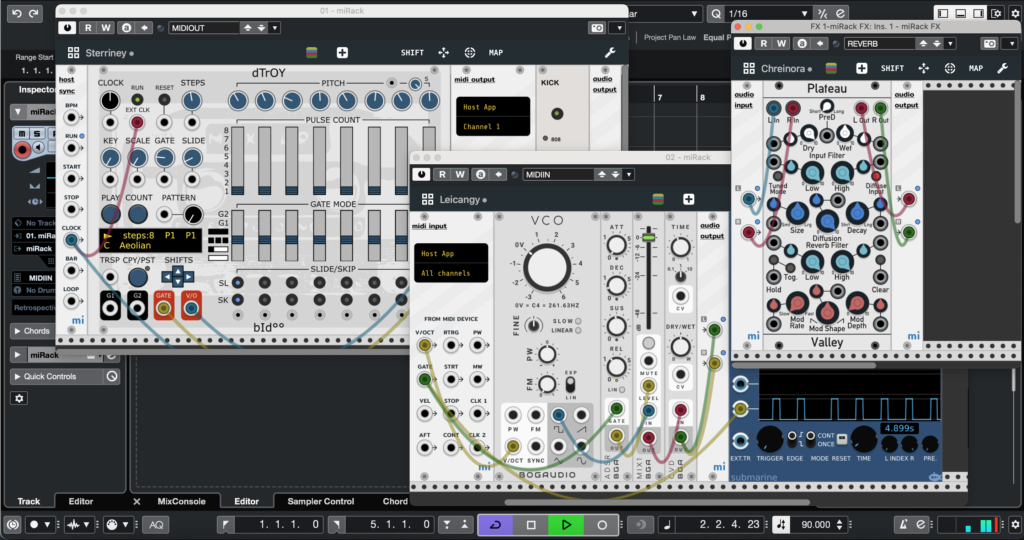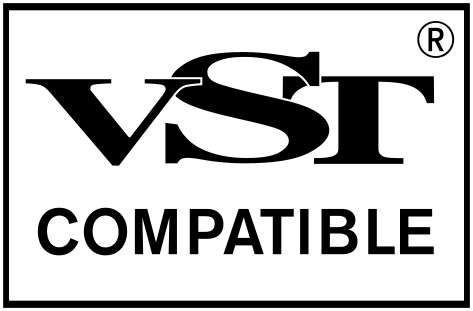 miRack is now available as a VST® (VST3) plugin on macOS, which brings it to DAWs that do not support AU plugins, including Cubase and Bitwig. VST also allows sample accurate MIDI output to other plugins inside a DAW. See mirack.app/vst for details and download. Please consider miRack VST a beta software at the moment and let us know about any issues you encounter.
BUG FIXES
Fixed Bogaudio Walk2 module crashes when trying to initialise it via the module menu.
Fixed Bidoo dTrOY and bordL modules output a bogus gate signal on patch load.
Fixed Squinky Labs Stairway module behaves incorrectly with some input/outptu cable configurations.
Fixed cf Stereo module produces invalid output if its Pan CV input is connected.
Fixed patches created from custom templates don't have autogenerated names.
[AU/VST] Fixed a crash when loading a preset (in the host) while MIDI or parameter mapping panel is shown.
[Mac] Fixed garbage audio output may be produced when loading a patch without an audio output module.
[Mac] Fixed Fit N Rows function calculates incorrect zoom level.
[Mac] Fixed last document isn't reloaded on app launch in some cases.
VST is a trademark of Steinberg Media Technologies GmbH, registered in Europe and other countries.