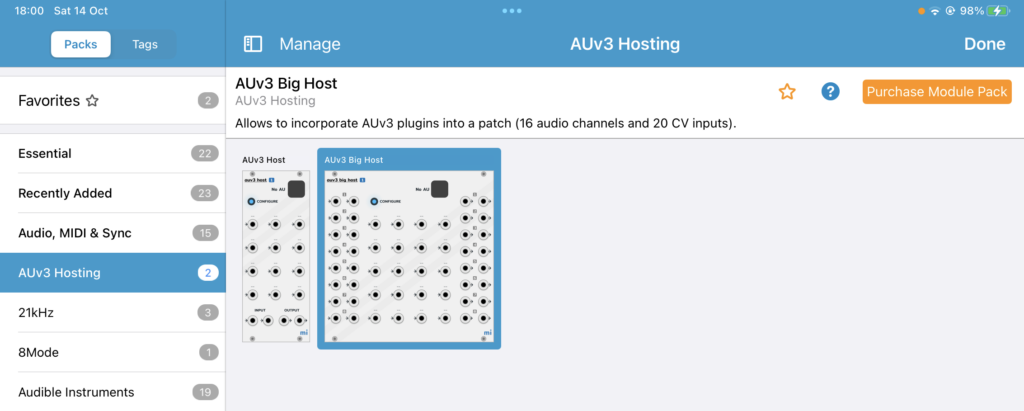 AUv3 Host and its bigger version AUv3 Big Host are the first paid modules available for purchase in miRack. They allow you to incorporate any of the available AUv3 plugins into your patches. They support instrument, effect and MIDI effect plugins, and of course, allow you to control plugin parameters with CV signals. You can find more information in the documentation for these modules and purchase them from the module browser.
Another change is that certain modules can now be designated to provide patch-wide transport control and timeline – this is needed to provide tempo and transport information to AUv3 plugins. Currently, the two modules that can be used for this purpose are Clocked and Link.
MODULES
Blank and Notes modules will now push other modules when being resized by dragging their right edges.
Tweaked the behavior of a trigger on the first channel of EO-102 module.
BUG FIXES
Improved stability of multiple miRack AUv3 instances when used inside a multi-threaded host app.
Fixed Clocked module could drift over a long period of time.
Fixed a crash that may occur when loading a patch containing CONVOLZILLA module.
Fixed/tweaked default value of voltage range setting in a number of Submarine plugins.